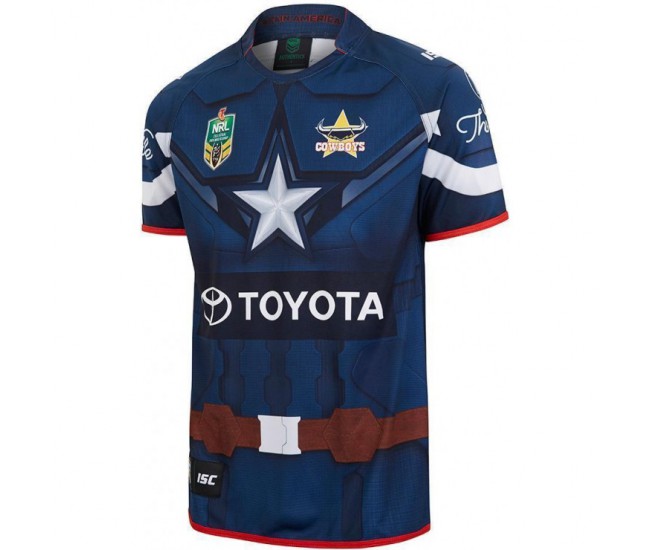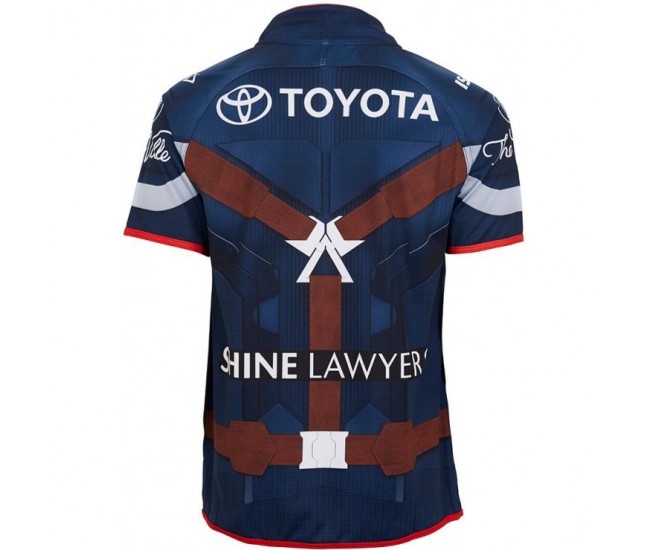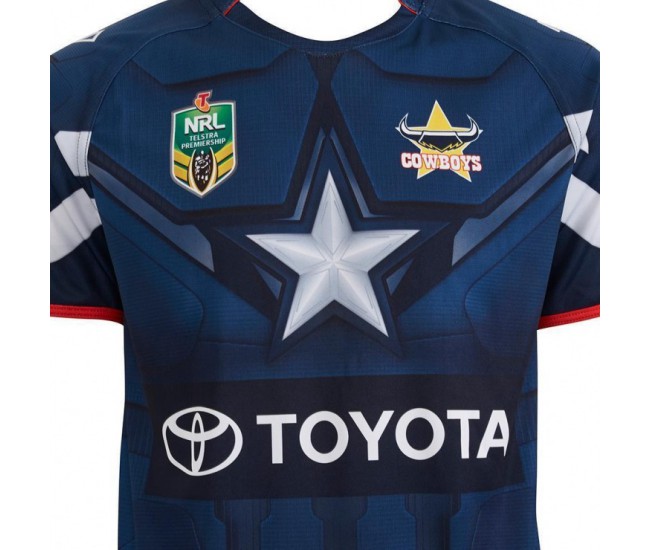 The North Queensland Cowboys will join forces with Captain America bringing this Jersey out for ISC Marvel Heroes Round 4 of the 2017 NRL Competition. The NRL Marvel jersey has been constructed using performance fabric for durability. The Captain America suit design and all the North Queensland Cowboys logos have been sublimated for comfort.
100% polyester jersey
Comfortable tailored neckline
Slim fit design
Marvel Comic character design sublimated
NRL Marvel Jersey
Manufactured by ISC
NRL Marvel Jersey Character - Captain America
This North Queensland Cowboys jersey is inspired by the Marvel Universe character Captain America. The well known Avenger character holds many qualities similar to the Cowboys Rugby team through their fighting courage and spirited will up against all competitors.
More details