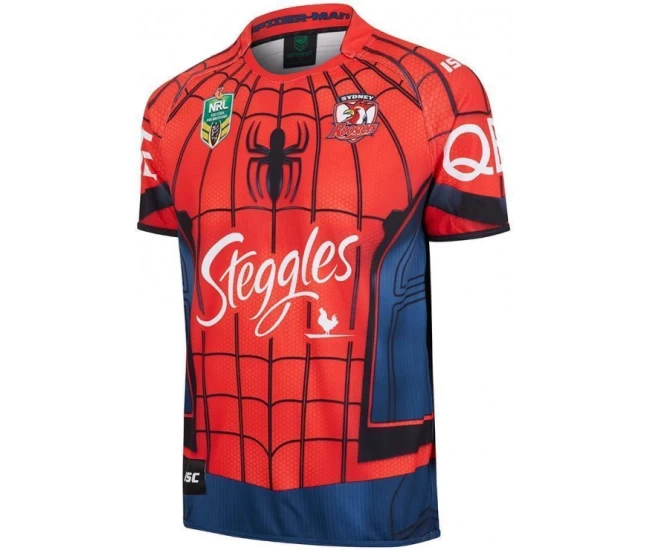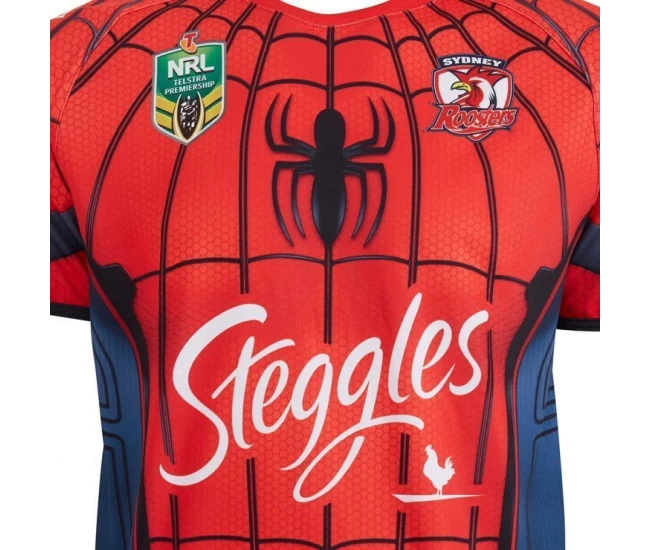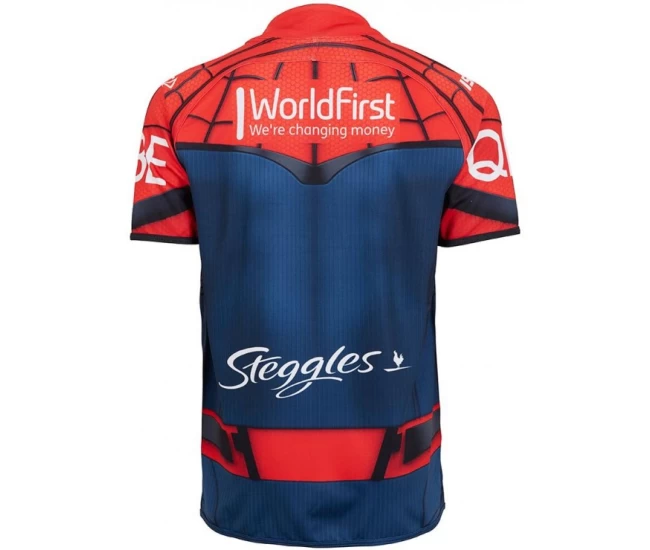 The Sydney Roosters will join forces with Spider-Man bringing this Jersey out for ISC Marvel Heroes Round 4 of the 2017 NRL Competition. The NRL Marvel jersey has been constructed using performance fabric for durability. The Spider-Man suit design and all the Sydney Roosters logos have been sublimated for comfort.
100% polyester jersey
Comfortable tailored neckline
Slim fit design
Marvel Comic character design sublimated
NRL Marvel Jersey
Manufactured by ISC
NRL Marvel Jersey Character - Spider-Man
This Sydney Roosters jersey is inspired by the Marvel Universe character Spider-Man, with a great jersey design comes great responsibility for one of Marvel's stand out favourite superheroes.
More details